From Knowledge to Power (K2P) is the only comprehensive handbook for established and aspiring climate advocates. Written in an accessible, engaging style, K2P gives citizen advocates the information they need to successfully petition governments, persuade businesses and engage community leaders to take action on climate change.
K2P is a portal to deep understanding of climate change science and policy – and to accessing the personal power that comes with this knowledge. From the greenhouse effect to energy-efficient urban design, from climate models to EPA regulation, from climate denialism to the Green New Deal, K2P offers clear explanations and reliable guidance for negotiating the challenging scientific and political landscape of climate change in the United States.
John Perona is an environmental scientist, policy specialist, and advocate for a healthy climate. He studies microorganisms that emit the greenhouse gas methane, and engages lawmakers in Oregon and Washington DC on solutions to climate change.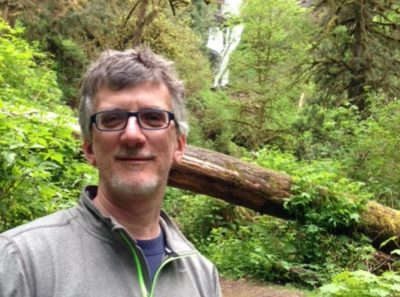 Check out some passages from the book.
Read an interview with the author about K2P
Learn about the present state of US climate politics, and the full scope of climate topics covered in K2P.
See the contents of each chapter in detail.
See what climate experts and advocates are saying about From Knowledge to Power.
Read and understand the terms used in From Knowledge to Power
Tune in to presentations and interviews by K2P author John Perona.
Corrections to the print volume.