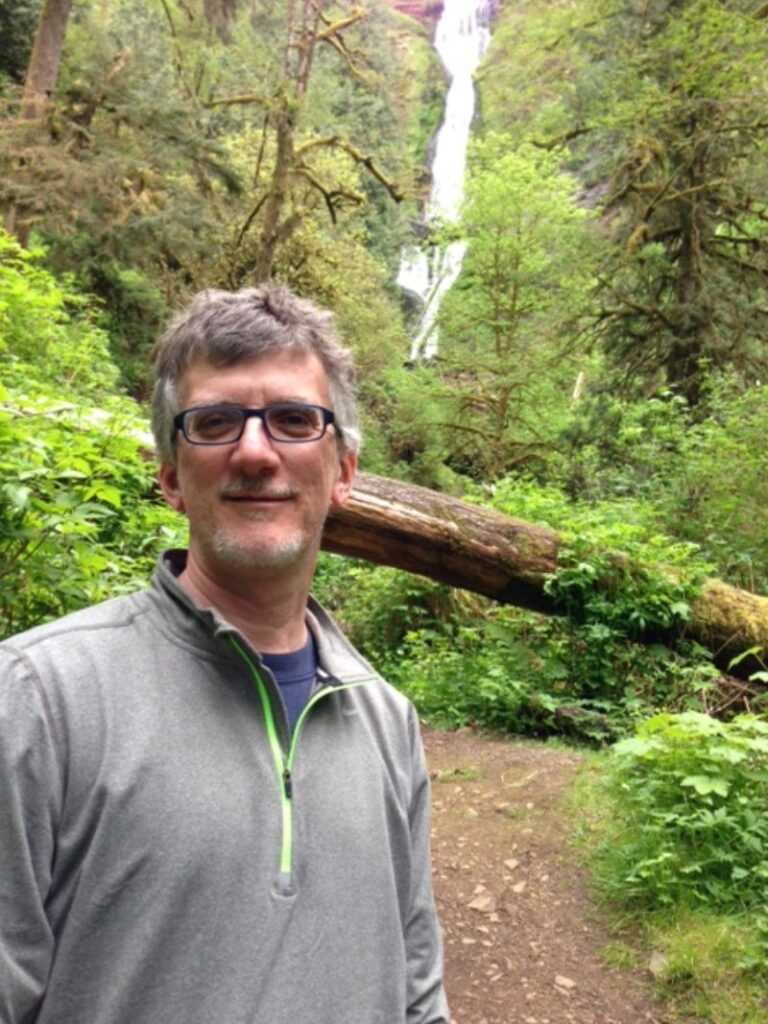 From Knowledge to Power author, John Perona earned a B.S. in Chemical Engineering from Rutgers University (1983) and Ph.D. in Molecular Biophysics and Biochemistry from Yale (1989). After postdoctoral work in enzyme chemistry at the University of California, San Francisco, he served for 17 years on the faculty of the Chemistry & Biochemistry Department at UC Santa Barbara. At UCSB he directed a prolific research laboratory applying X-ray crystallography and enzymology approaches to understanding the molecular mechanisms of protein-nucleic acid interactions. Since moving to Portland State and Oregon Health & Science Universities in 2011, Dr. Perona and his students have applied these and other methods to the study of methanogens – the microorganisms that generate all of the biologically derived greenhouse gas methane in the natural world. The lab's research has uncovered new pathways for assimilation of sulfur, in the reduced chemical form of sulfide, by methanogens and other microorganisms that flourish in the absence of oxygen.
Dr. Perona's accomplishments include publication of over 100 peer-reviewed articles and reviews in Biochemistry and related fields, and critical published analyses of the law and policy of groundwater management, genetic engineering of agricultural crops, and biodiesel development. His teaching experience includes classes in environmental chemistry and the application of synthetic biology to solve environmentally challenging problems.  
Since 2014 Dr. Perona has been active in a number of climate advocacy groups, especially the Citizens' Climate Lobby, which petitions Congress to enact an aggressive economywide price on carbon, and the Metro Climate Action Team in Portland, Oregon, where work focuses on ensuring compliance with Governor Brown's 2020 executive order directing state agencies to reduce and regulate greenhouse gas emissions. He has also earned the J.D. (Santa Barbara College of Law, 2008) and LL.M. in environmental and natural resources law (Lewis & Clark University, 2016), and has worked with several nonprofit environmental law firms and legal clinics, advocating against expansion of fossil fuel infrastructure.