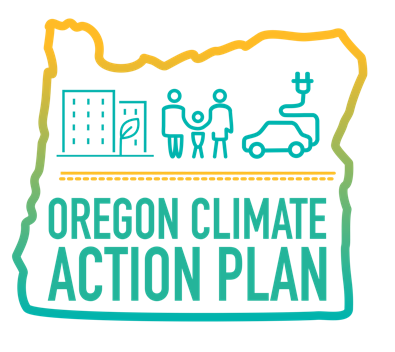 Renew Oregon Renew Oregon is a clean energy advocacy coalition working to move Oregon away from polluting energy to a clean energy economy. Renew is working to implement Oregon's Climate Action Plan (OCAP) through reducing greenhouse pollutants, promoting clean fuels and buildings, and advancing climate equity.
Oregon Environmental Council OEC is a membership-based nonpartisan nonprofit working to protect Oregon's air, water and land. OEC engages lawmakers and other stakeholders on reducing climate pollution and supporting the transition to cleaner energy, cleaner fuels and climate-friendly transportation options.
Southern Oregon Climate Action Network SOCAN is an all-volunteer grassroots organization of over 1000 Southern Oregon residents and friends, who promote awareness and understanding about the science, causes and consequences of climate change.
Citizens' Climate Lobby – CCL is a national grassroots organization working to pass an economy-wide federal price on carbon. Oregon chapters can be found in Portland, Bend, Corvallis, Eugene, Southern Oregon and Lane County. See here to contact a chapter near you.
Oregon League of Conservation Voters OLCV works to protect Oregon's environmental legacy, elect po-environment candidates, and hold our elected officials accountable. OLCV's Metro Climate Action Team is a community of experienced volunteers working to bring about significant greenhouse gas reduction policies in Oregon.
Center for Sustainable Economy CSE conducts peer-reviewed research on the full range of sustainable development challenges humanity faces. Current strategic initiatives focus on wild forest ecosystems, green infrastructure solutions, climate justice, and the development of new measures of economic progress.
350.org 350 is the national organization founded by renowned climate advocate Bill McKibben. Oregon chapters in Portland, Salem, Corvallis, Eugene, Deschutes and Central Coast promote fossil fuel divestiture, prevent fossil fuel export projects, and fight for climate justice.
Climate Solutions Climate Solutions is a Pacific Northwest-based clean energy economy nonprofit that works to champion transformational policies and market-based solutions, at a bold scale commensurate with the findings of climate science.
Environment Oregon Environment Oregon works on a diverse set of global warming solutions, including the transition to electric vehicles and divestment from fossil fuels. A sister organization, Environment Oregon Research & Policy Center, is a nonprofit group carrying out research and public education on a range of environmental issues.